1. Submit a Family application form:
– Once we have received your Family application form and retainer fee, our team of nanny recruitment specialists will review your application and provide a follow-up call within 3 days to go over your needs in more detail.
2. We learn about your needs:
– We take great pride in learning about your unique household dynamics and what it is that you are truly seeking in an employee. We will assist you in making the right decisions every step of the way and offer consultation whenever needed.
3. We connect you with qualified candidates:
– Once we have a clear understanding of your needs, we will reach out to qualified nanny candidates meeting your pre-requisites and discuss with them your needs in more detail to ensure that they can properly perform the job on hand.
4. Pre-screened phone and In-person Interviews:
– For those nanny candidates that meet your requirements, we will arrange voice or video phone interviews to further narrow down your selection. Then, when you are satisfied with your selection(s), we will work to finalize all paperwork between each party involved.
5. Our 30-day nanny replacement guarantee:
– In the event that the nanny is no longer able to remain employed with you (for whatever reason) and falls within the first 30 days, from the day the nanny first starts work, My Asian Nanny Inc. will search for and find a replacement nanny at no additional cost to you.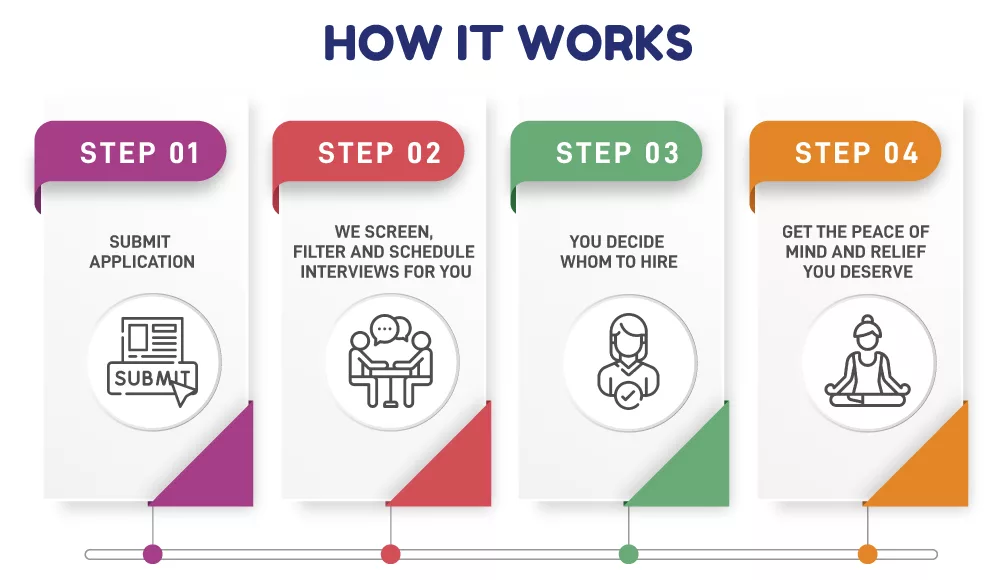 Why Families choose My Asian Nanny
We believe that we're one of the best nanny agencies in Los Angeles because we understand that many different factors go into giving your child the best possible start in life. If you want your child's formative years to include an understanding of his or her Chinese heritage, a highly qualified Chinese nanny can help to create this connection. We're also one of the most flexible and versatile agencies specializing in offering top-quality housekeeping and housekeeper referral services within Los Angeles. Whether you're looking for a full-time live-in nanny or an occasional weekend or multi-weekday housekeeper and/or cook, we will match you with qualified candidates whose schedule fits with your family's.
We learn about you
One of the most important steps required in finding the right nanny is for us to first understand your situation. Perhaps you have pets and need a caregiver who is ok w/ being around them. Perhaps you require a Nanny to help cook a meal for the whole family every evening or take care of your laundry while you attend to more pressing matters. Whatever your needs are, we are here to cater to them and help you find the right help you need.
How we find the right nannies for you
We believe that inviting someone new into your home is a very big decision – One which doesn't have to be made alone. We will walk you through the entire hiring process and provide insightful advice and informative material for you to consider so that you can make the right decision in the end. Every one of our nanny candidates seeking work is required to undergo a detailed in-person/phone interview to ensure a good fit with the families seeking this sort of childcare arrangement.
We schedule interviews
Once potential candidate(s) has been identified, we will provide you with regular status updates leading up to our formal in-person interview at our office. Our Services (at no additional cost) also includes providing you w/ a picture of the nanny (when possible), along w/ some basic information such as Age, Nationality, Experience, Salary accommodation requests, and etc.
We walk you through the entire hiring process
We understand that making the decision to hire someone new into your home is not an easy one. We will help guide you through every step along the way so that you may feel at ease in knowing that you made the best decision possible
We provide on-going support
We really do care about you and your loved ones. Our expert screening process combined w/ our attention to detail makes us the ideal choice for all your childcare referral needs. From your nanny's first day to their last, if you need us, we'll be there to help.